OUR MOST COMMON SERVICE QUESTION: IS MY CAR READY FOR A ROAD TRIP?
Road trips are a relatively inexpensive-and fun-way to vacation with the whole family. You can take your time, visit places on your bucket list, and share the best of America with your kids.
Whether you need to visit family in California, want to vacation on a beach, or have been thinking of hiking in Rocky Mountain National Park, there's something for everyone in the U.S.
But there are a lot of things to do before your trip to make sure you won't have any car problems. If you didn't know that your battery was ready to fail, your tires are getting worn, or your brakes need adjusting, a road trip can be a recipe for disaster.
Follow these simple tips to keep from breaking down, while you drive with confidence to your next destination.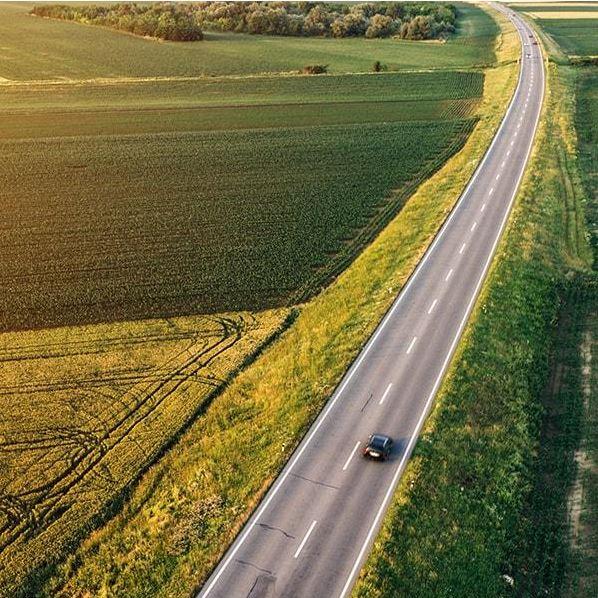 HOW CAN OUR BUICK GMC SERVICE CENTER IN TROY HELP?
First, schedule a checkup at our Buick and GMC Service Center. Let us evaluate your car and perform basic maintenance so you're sure it's road-worthy.
We'll check your wiper blades and fluid levels, and we will change your oil and filter, if it's time for an oil change. We'll take a look at your hoses to make sure they're all in good condition, and we'll inspect your belts and adjust or replace them, if necessary. We'll test your headlights, taillights and parking lights, and replace any that are out.
We will test your battery to make sure it has plenty of life left and that your terminals are clean. If there's any problem, we will replace it with a new battery so you don't turn your ignition key only to find your car won't start.
We'll fill your tires to the correct pressure so your car handles well and you get the best gas mileage. We'll also make sure that your spare is fully inflated. There's nothing worse than getting a flat and then learning that your spare's flat too.
If your tires are worn and need to be replaced, we have a great selection of quality replacement tires for cars, trucks and SUVs, and we offer competitive prices and expert installation.
Your brakes are probably the most important safety feature on your car. Let us inspect your brake pads, rotors and calipers, and adjust or replace any worn parts.
These are some of the most common things that we do for our customers before they leave on a road trip.
SOME OTHER USEFUL THINGS TO DO BEFORE YOU LEAVE
Make sure to always keep plenty of gas in the tank and plan regular stops for meals and bathroom breaks, so everyone stays comfortable…and no one gets cranky. Even if you just stop for a picnic or to walk the dog, breaking up the drive will make it more enjoyable.
It's tempting to bring all your gear with you when you travel, but remember to limit weight. The heavier the car, the worse your gas mileage, and excess weight can also make it more difficult to handle your car in an emergency.
Pack a first-aid kit and emergency supplies. Make sure to have a flashlight with working batteries, a blanket, and some basic tools. Bring fresh drinking water and extra food. No matter what happens, you'll be prepared.
For a more enjoyable road trip, factor in traffic and don't overreact to it when there is a backup. If you add time for traffic and don't stress about it, you'll have a more pleasant trip. If you do hit traffic, your GPS may help you find a faster, alternate route.
Finally, always follow traffic laws. Getting a speeding ticket can really put a damper on your summer vacation.
If there's anything we can do, an oil change, wiper blades, fluids, a brake inspection, or routine maintenance, just give us a call at (248) 566-6469.
HERE ARE THE MOST COMMON QUESTIONS PEOPLE ASK US:
How do I know if my car can make a long trip?
How should I prepare my car for a long road trip?
Can you give me a car checklist before a long road trip?
We can answer these questions and more. Why not schedule a service appointment and ask us yourself? Or, if you're looking for a great car or SUV for a road trip, we can make suggestions depending on what you need. Just ask us. We're happy to help.
www.consumerreports.org/cro/news/2011/06/road-trip-prep-10-things-to-check-before-you-hit-the-road/index.htm