HOW OFTEN SHOULD I GET MY BRAKES SERVICED?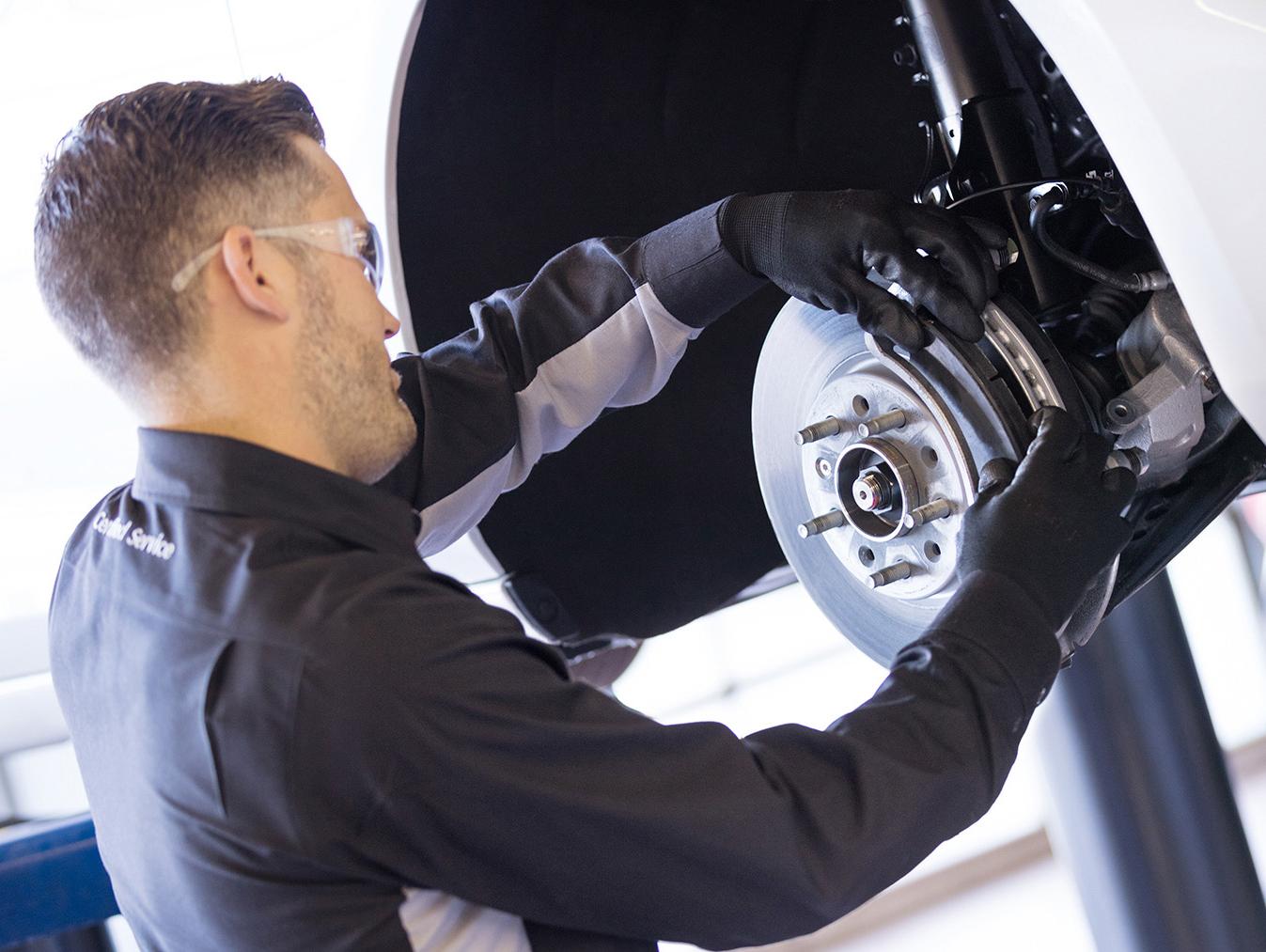 Your brakes are the single most important part of your car, if you want to drive safely and stay out of accidents. But how do you know when it's time to get your brakes serviced or repaired?
Our mechanics say you should get your brake pads replaced every 20,000 or 60,000 miles, depending on how you drive. If you live in a hilly area or in a city with a lot of stop-and-go traffic, you should have your brakes checked more often…and repaired if needed. When's the last time you had your brakes checked?
At the same time, you should always look for the warning signs of failing brakes regardless of the number of miles you've driven.
Does it take longer to stop, or do you have to press the brake pedal harder?
Are your brakes squeaking or making some other unusual noise?
Does your car pull to one side when you brake?
Do you see potential brake fluid leaks near the four corners of your car?
Did your brake warning light come on?
If you experience any of these symptoms, come to our Buick GMC service center in Troy so we can check your brakes and keep you safe.
HOW DO YOUR MECHANICS SERVICE BRAKES?
Our mechanics know the brakes on your Buick or GMC better than anyone. Here's what we do when we service them.
We'll take your car for a test drive to check the performance of your brakes.
Whether you have disc or drum brakes (or both), we'll check your brake pads (or shoes) for wear, and replace them, if needed.
We'll check your rotors, and resurface or replace them, depending on wear. Worn rotors will wear out your brake pads way too fast, and we want your brake job to last for a good, long time.
Adjust or replace your brake calipers.
Flush your brake fluid.
If you have any questions or concerns, contact us at (248) 566-6469 to schedule an appointment, and we'll inspect your brakes free of charge.
WHERE SHOULD I GET MY BRAKES REPAIRED NORTH OF DETROIT? 
If you're looking for brake repair shops near you, you may be tempted to go to one of the cheap options, like discount tire & brakes, oil-change places or muffler specialists. But they're cheap for a reason, and they don't always do the highest-quality work.
We'd recommend a seasoned professional, like the mechanics at Suburban Buick GMC of Troy. Especially if you drive a Buick or GMC, you'll want to go to the specialists to get your brake job done right the first time, with original manufacturer replacement parts.
Your safety-and the safety of those driving with you-is too important to trust to anything less than the best.
Source: www.genautoinc.com/how-often-should-you-get-your-brakes-serviced.php